BACKGROUND
We are Libyans is a collaborative project Between Moomken org & Hexa Connections to create a virtual platform that promote national unity through films and movies.
The social media platform worked on presenting what brings us together as Libyans through our heritage, history and love to our country through a verity of media materials from digital posters to videos and short films in order to make a positive impact on the Libyan context.
The main goal of "We are Libyan" is to support filmmakers and videographers in the Libyan context, through a contest with the title (Libya in my Eyes) to create short videos to portray Libya's beauty, which was followed with a filmmaking training with the Libyan director "Abd Alrahman Geet" for 10 days to the best 20 videos, the training focused on giving the 20 winners a full cinematic experience through a verity of workshops and sessions, to prepare them for the finale part of the project making a video that to discuss (Libyan Unity) which was the finale part of the project.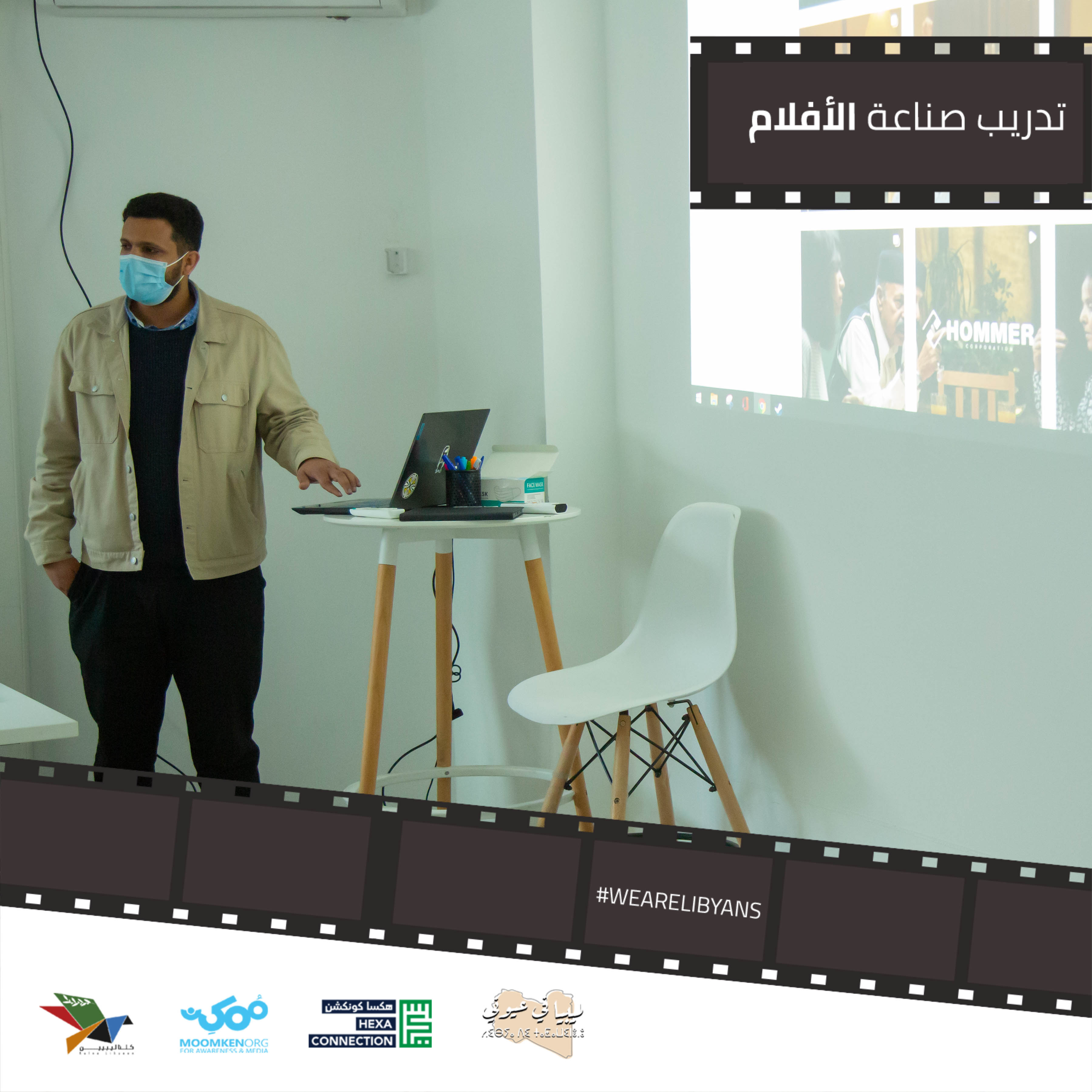 The trainees films were published on We are Libyans platform and shared with the Libyan audience to show the great results the trainees created, and the ending ceremony which took place in the old city of Tripoli, the ceremony was held to announce the contest winners and to celebrate all the trainees and all of their efforts and great work.