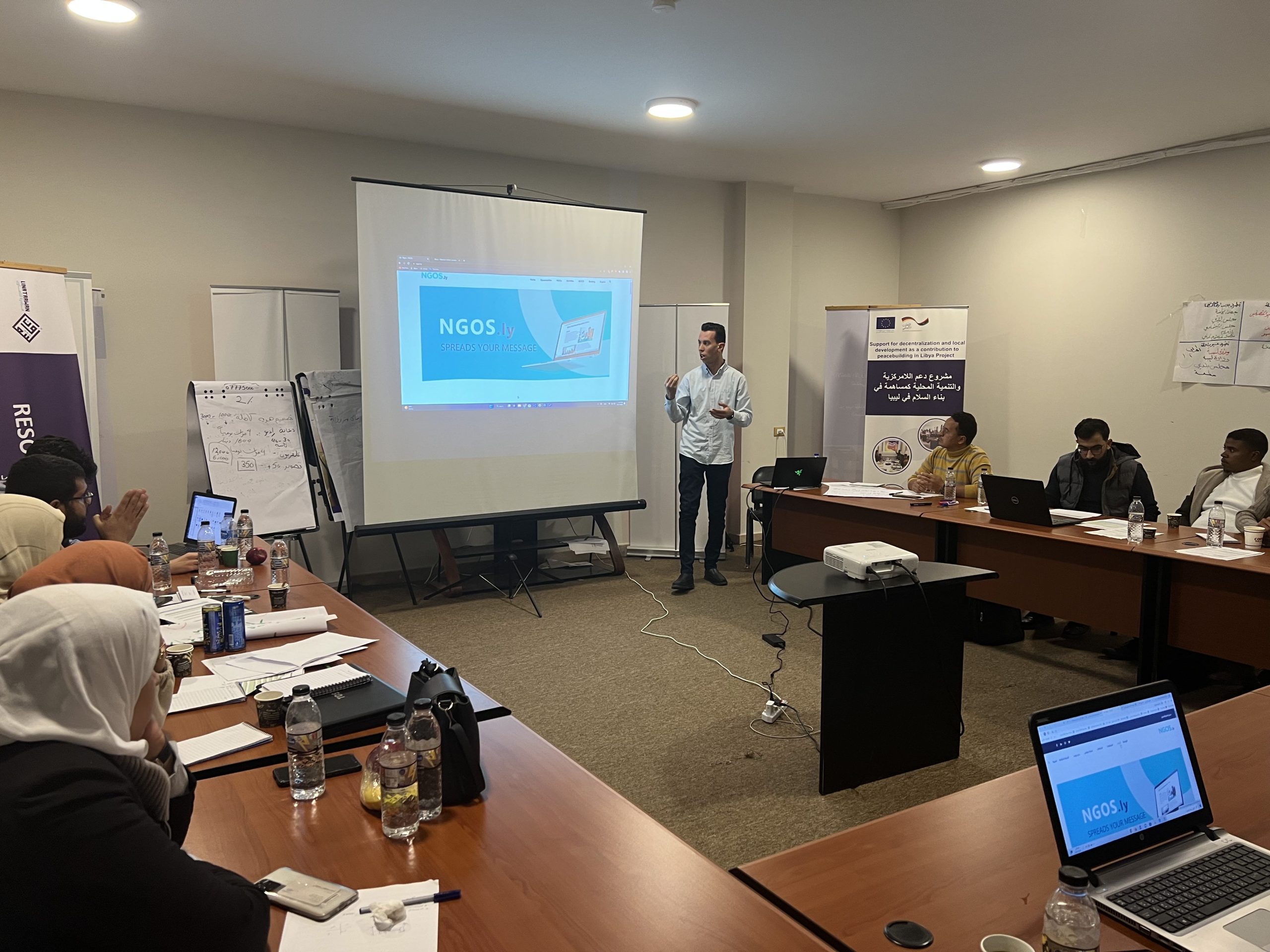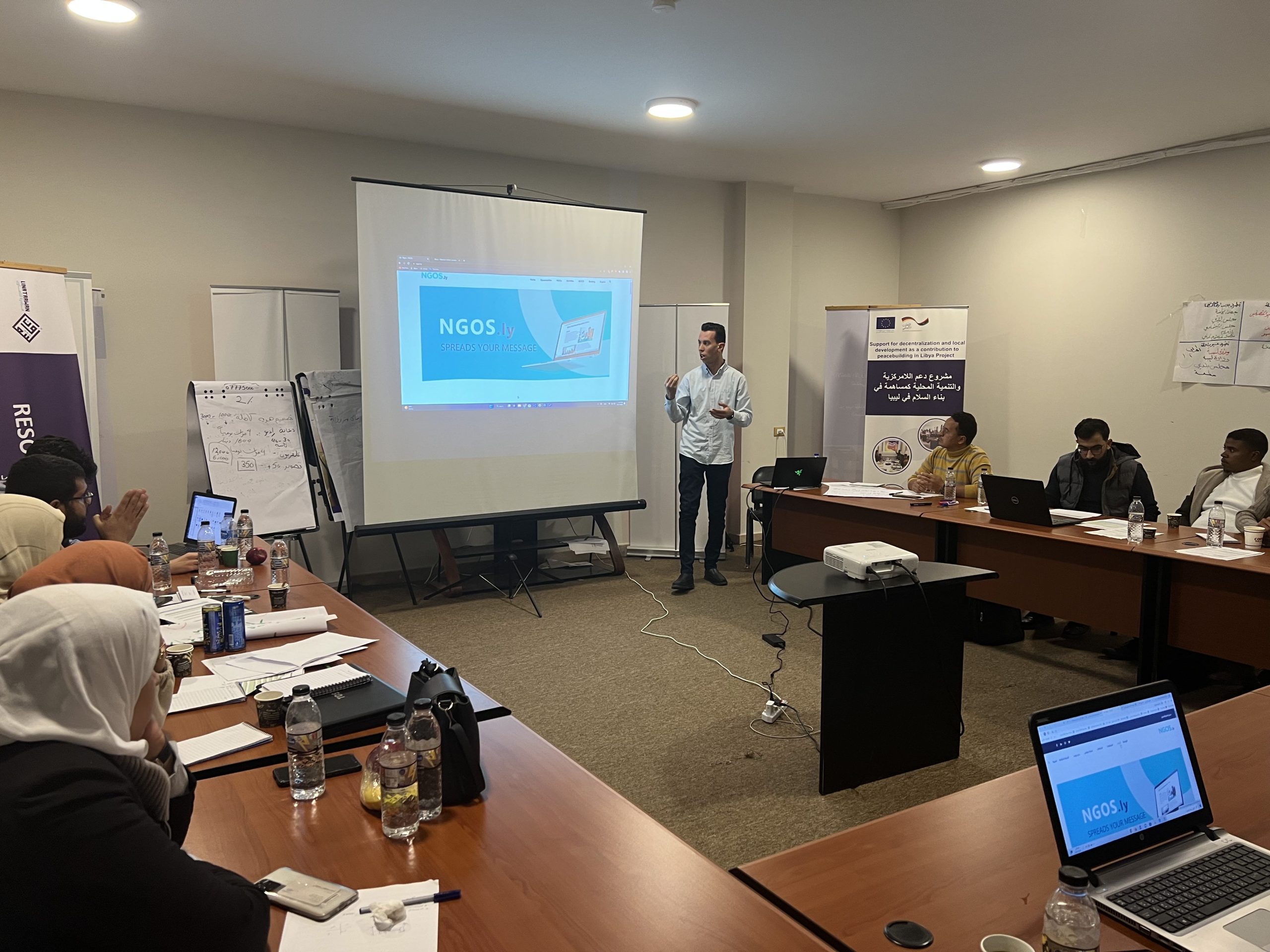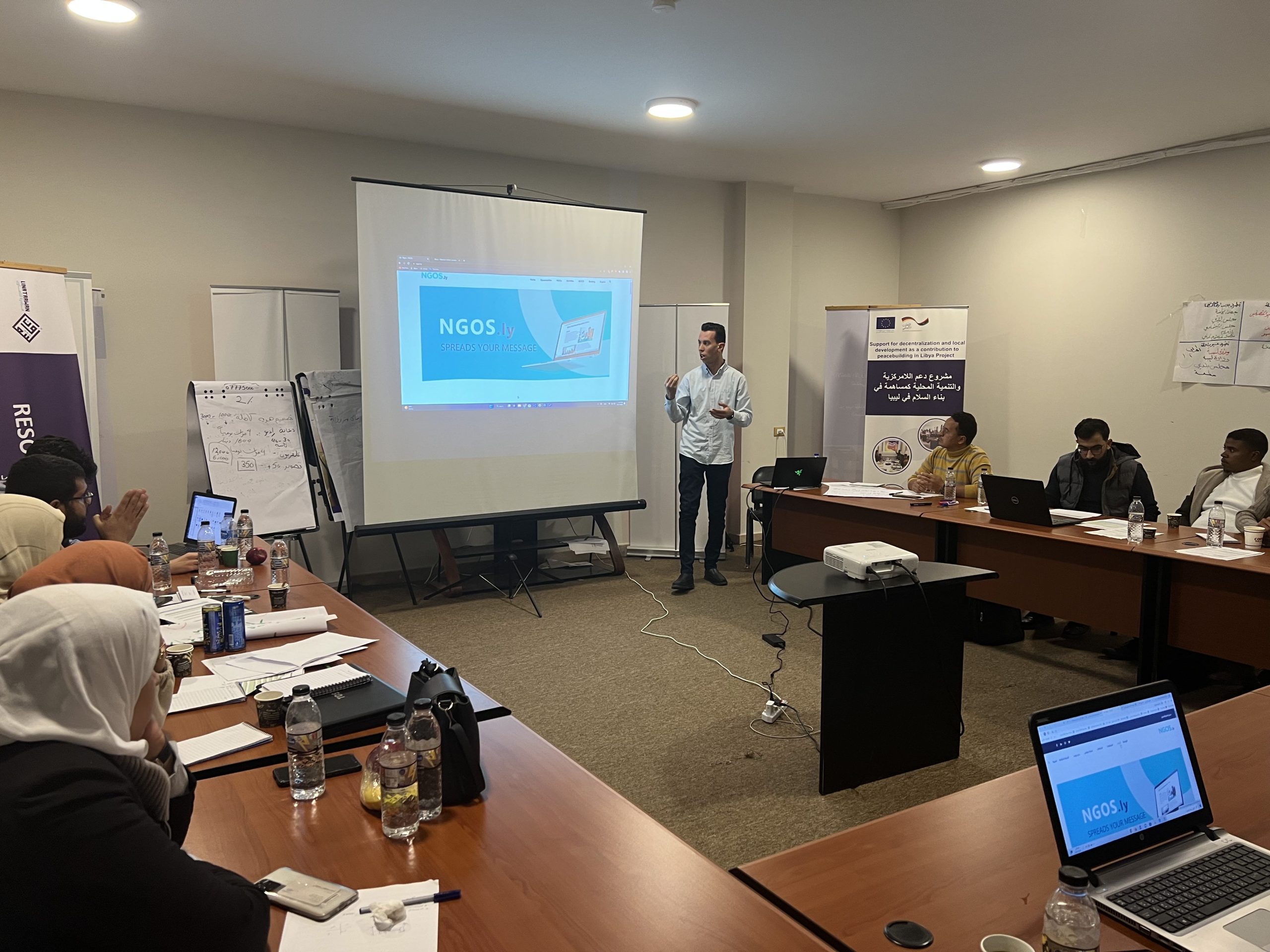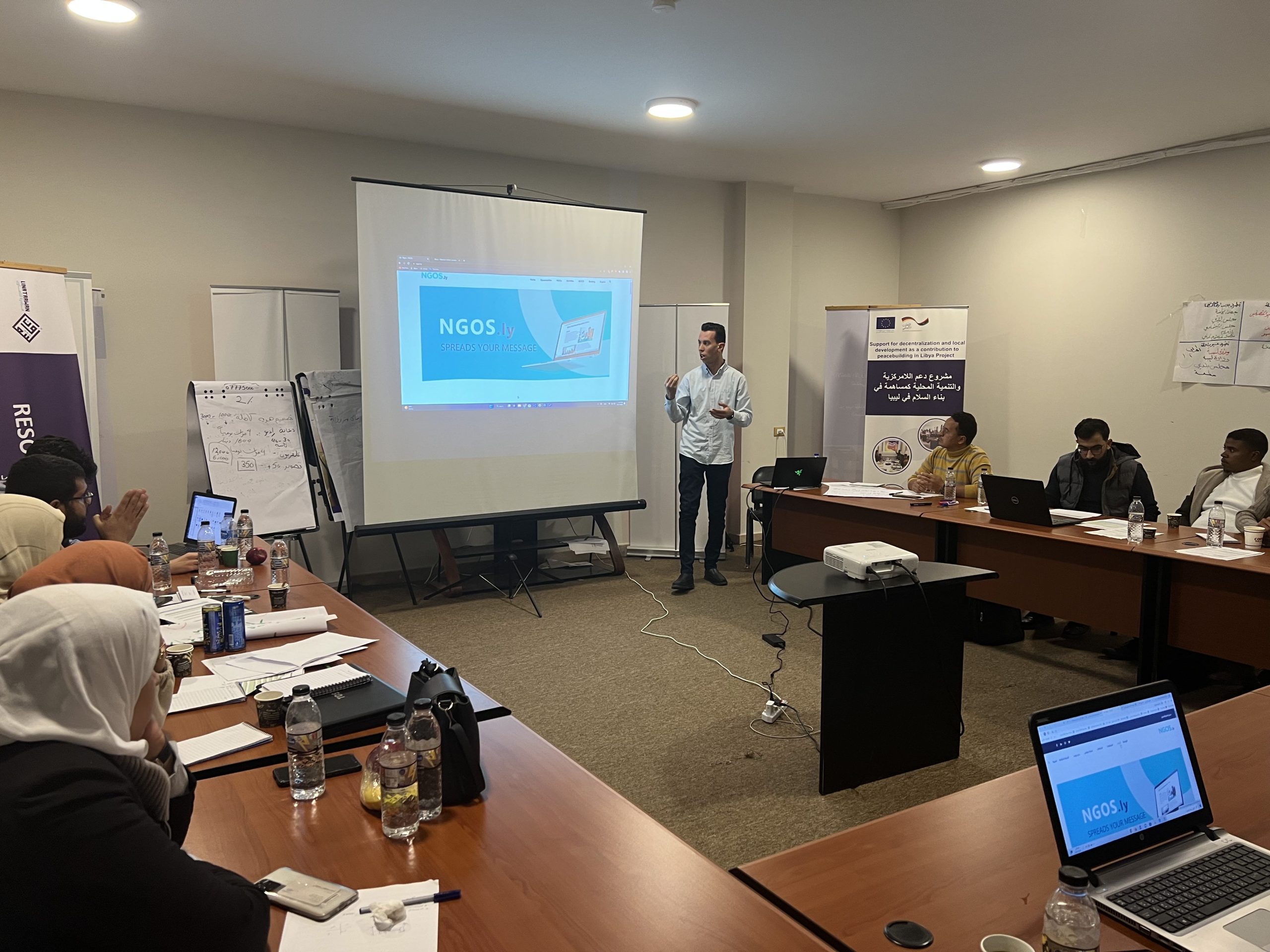 We understand the essential role of civil society in communicating citizens' needs and concerns to the government
That's why the Moomken IT department has undertaken the crucial task of developing the NGOs.ly platform. This platform is a powerful tool that enables effective communication between civil society organizations and governmental bodies. We aim to influence government policies and ensure accountability by bridging the communication gap. To achieve our goals, we have focused on enhancing the usability and user-friendliness of the platform. The development process has prioritized creating an intuitive and accessible interface for CSO users. Additionally, we have connected the upgraded platform with the existing e-learning platform, MOCs, anticipating seamless integration and fostering a cohesive learning experience. The NGOs.ly platform also serves as an online platform for knowledge sharing among Libyan Civil Society Organizations. It supports decentralization and local development, contributing to peacebuilding in Libya. By equipping individuals and organizations with the necessary communication skills, we strive to improve their ability to effectively express their needs and concerns. This effort is crucial in enhancing civil society's public image, which has often been a significant obstacle to its sustainability.
The Moomken project team has worked tirelessly to create and upload comprehensive online training content on the NGOs.ly platform. Our training materials cover a wide range of topics, including communication strategies, advocacy techniques, and effective engagement with governmental bodies. We have implemented a rigorous registration and selection process to ensure that participants in our online training activities are committed individuals and organizations dedicated to making a positive impact. By bringing together like-minded individuals and promoting a supportive community, we believe we can maximize the effectiveness of our training programs. This collective effort aims to contribute to peacebuilding in Libya by supporting decentralization, and local development, and fostering effective communication between civil society and governmental bodies.
Moomken project management team kickstarted the online training activity. Selected CSOs' representatives who have gone through online registration and skill test were contacted and emailed the links for the online courses, along with a guideline on the processes of signing up and enrolling in the courses. They were also informed of the necessity of sending the certificates after completing each course after that Moomken conducted two in-person training in the east and the Western region the trainees attending were the targeted individuals who have completed the prior activities in the program (registration and in-person training). The training covered proposal writing and email correspondence, media campaigning, and technical briefing about operating NGOs.ly and using MOCs.ly platforms, as well as a basic introduction to the practices of developing, applying, and implementing joint-effort projects. Additionally, the training laid down the bases for the last activity Local Staff Training, that are required by participants of online and in-person training activities.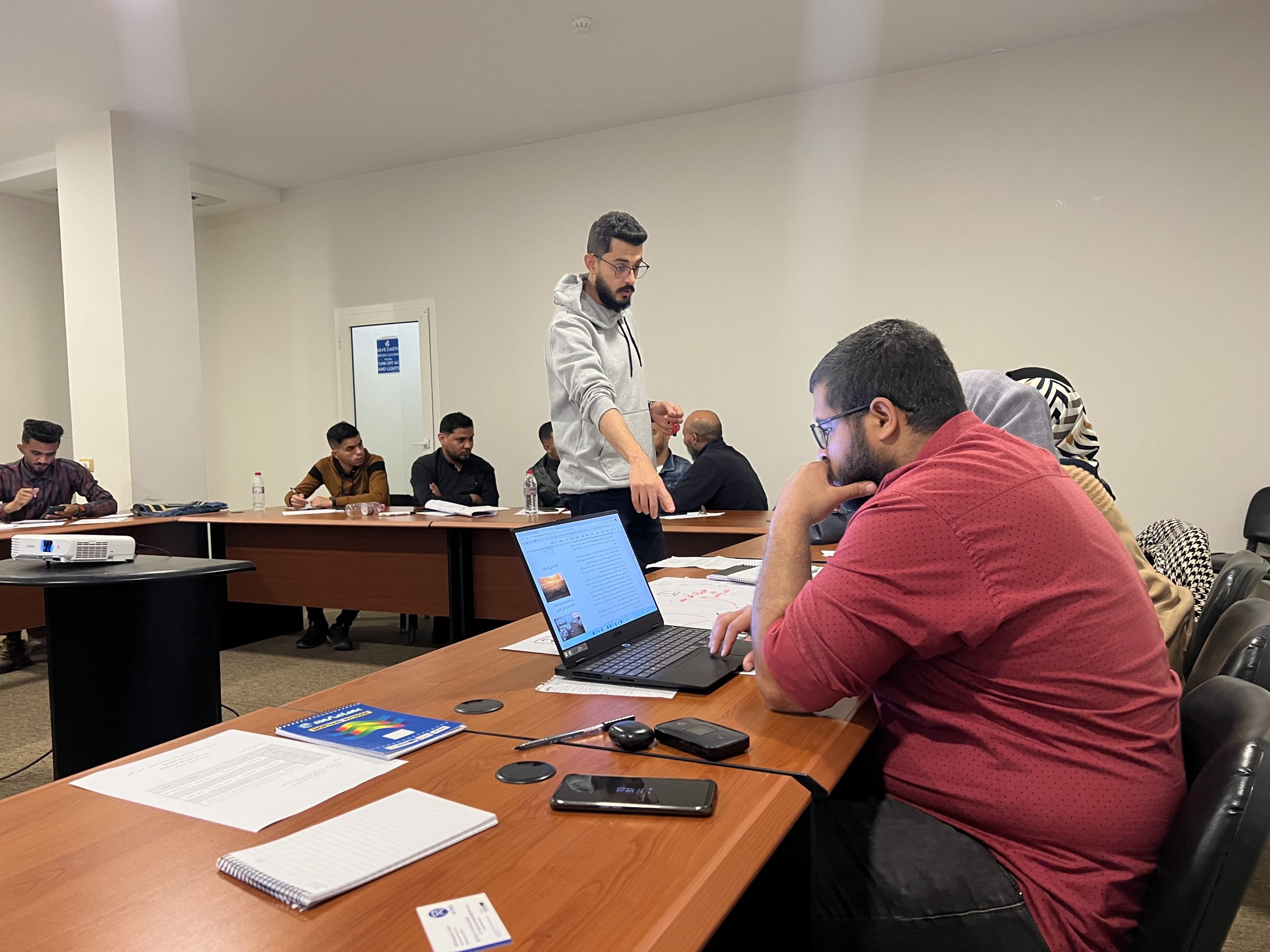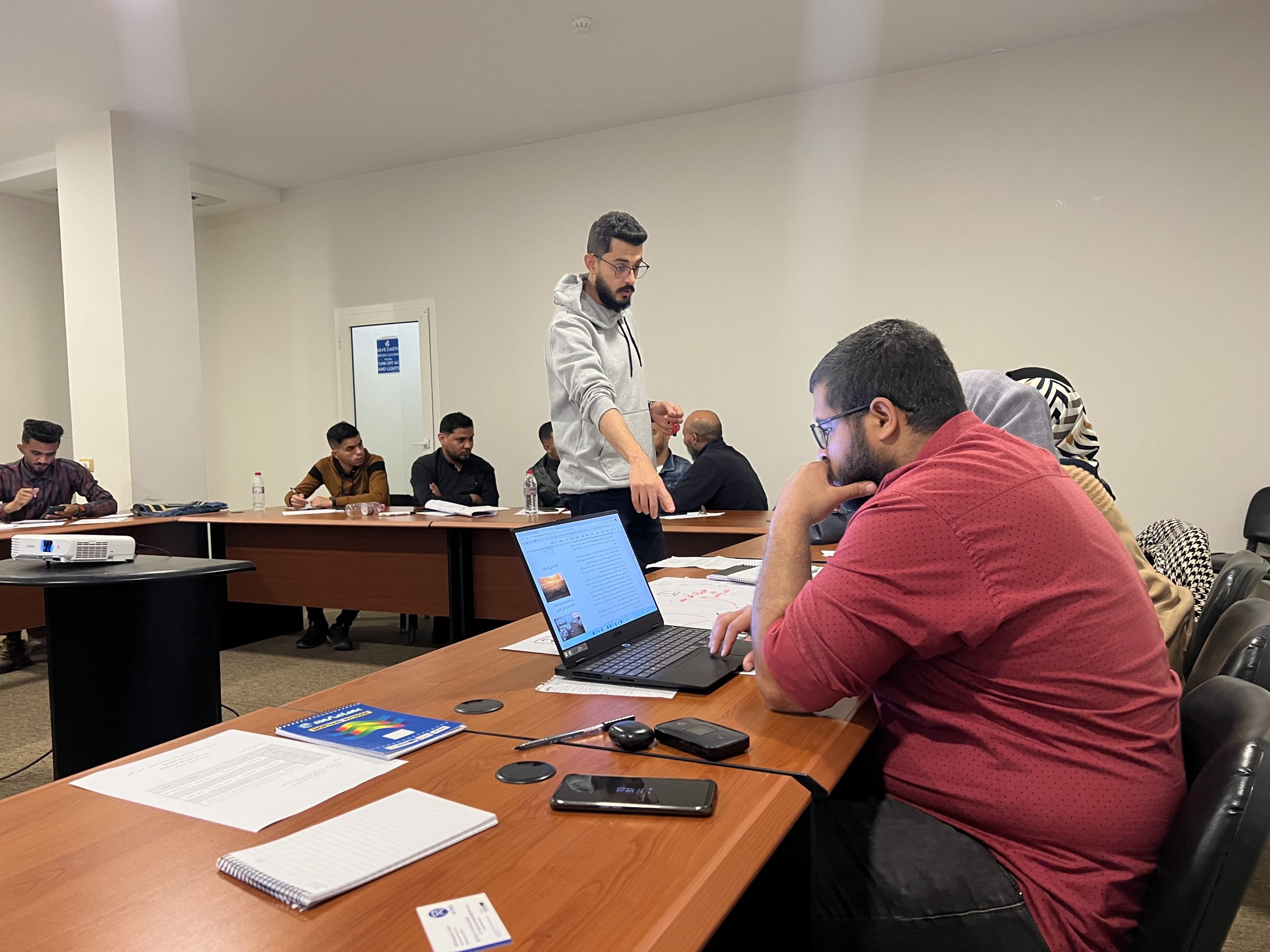 Percent increase in overall business
Products sold during the ad campaign
Raving reviews written since the launch
We understand the essential role of civil society in communicating citizens' needs and concerns to the government
CSO representatives completed the training program and were encouraged to share their newfound knowledge and skills with colleagues. They utilized the extensive online material on the MOCs.ly platform, which offers a wide range of training courses. These courses provide valuable information for CSOs operating in Libya, including communication-focused material on proposal writing, media campaigns, and email correspondence. The Moomken team monitored the project's progress by tracking participation on the online platform