BACKGROUND
The forum lasted three days in Tripoli and was attended by 52 youth from eight different municipalities. The main purpose of the forum was to create networks and contact between active youth from various municipalities, as well as to discuss peace methods and youth empowerment, and give recommendations to governmental and non-governmental actors. 
 
Twelve multipliers presented their projects on the first day, detailing how they developed them and how they applied what they learned at the summer camp training. The audience was given the space to ask questions in order to learn more about the experiences of multipliers.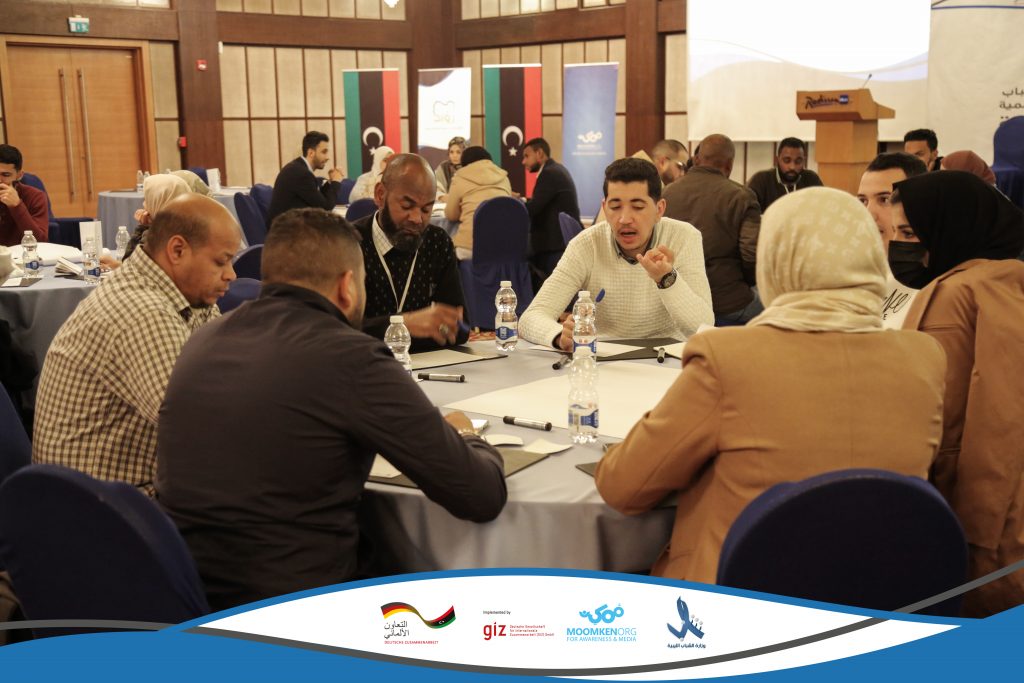 On the second day, there was a space for the participants to share their thoughts on the projects and how they evaluated each other. The purpose of the session was to look at the possibilities of implementing projects in municipalities other than those where they had been implemented, as well as to share the challenges that each municipality faces.
The day was concluded by sharing opinions about how local authorities can support youth projects and remove any hindering barriers. What if municipal councils and government policies and practices were more geared towards the youth?
The third day began with a discussion on the barriers to youth engagement, The moderator explained the concept of strategic planning, and explained specific political planning was applied in the area of each participant. Participants made recommendations to decision-makers, civil society organizations, and local organizations at the end of the day.